CORPORATE SOCIAL RESPONSIBILITY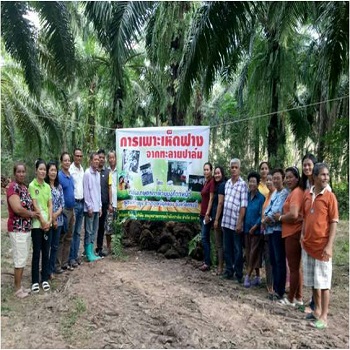 Allocated Empty Fruit Bunch to Community in Ban Huai Yung Agriculture Group.
January 2019
January 2019 , UPOIC allocated 20 MT of Empty Fruit bunch by-product from its production process to Huai Yung Progressive Agriculture Group, Ban Huai Yung Community , Nuea Khlong District, Krabi. The EFB was used as demonstration supplies in the seminar project "Building skills and promotion of agricultural occupation" at the local Agriculture Learning Center (ALC). The objective is to help farmers to learn more about effective straw mushroom cultivation from empty fruit bunch and increase the income.